Over Past Reality Integration
Het nu kunnen waarnemen voor wat het werkelijk is

Past Reality Integration is een innovatieve en doeltreffende behandelmethode en heeft als uitgangspunt dat emoties en gedragspatronen waar we in ons dagelijks leven last van hebben worden veroorzaakt door een oud trauma dat daaronder ligt. Een trauma dat is ontstaan ergens in de eerste jaren van ons leven, waar we ons meestal niet bewust van zijn.
Of het nu gaat om depressie, burn-out, angst of paniekaanvallen, verslaving, eetproblematiek, of relatieproblemen, in nagenoeg alle gevallen ligt de oorzaak van je probleem vroeg in je leven, en dekken je klachten steeds het voelen van die oude pijn af. Als je die oude pijn opspoort, vallen je symptomen in het heden weg.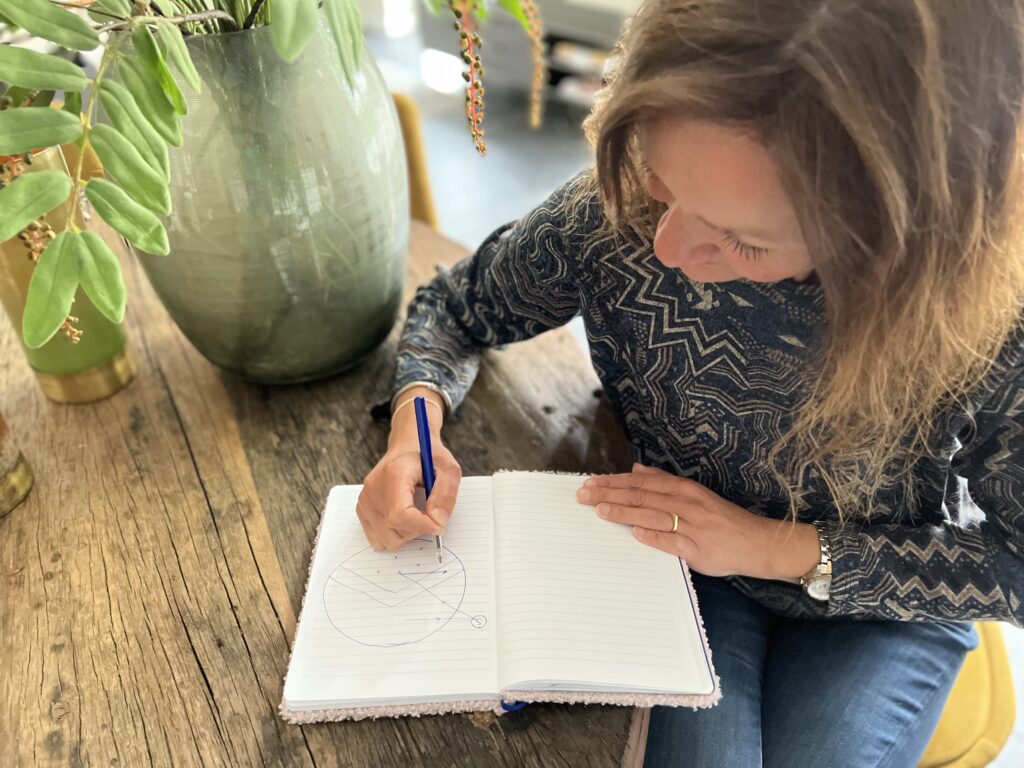 Tijdens een therapietraject leert je therapeut je hoe je zelf PRI kunt toepassen aan de hand van jouw hulpvraag. Die maak je samen heel concreet tijdens een intakegesprek.
Je leert jezelf te observeren op welke situaties jouw overlevingsstrategieën (afweren) activeren waar je last van hebt, en wat er wordt geraakt. Aan de hand van het PRI-model, dat heel helder maakt hoe jouw brein werkt, krijg je zo meer zelfinzicht.
Vervolgens ga je werken met je gedrag. Door heel bewust je gedrag te stoppen krijg je toegang tot diepere, onbewust weggestopte gevoelens. Je ontdekt zo dat die niet horen bij je leven nu, maar bij het kind dat je was.
Ten slotte leer je heel bewust de wereld zonder de vertroebeling van je afweren ervaren. Je legt daarmee als het ware nieuwe verbindingen aan in je hersenen. Je komt weer in contact met wat jij van daaruit wilt doen, in verbinding met jezelf en je omgeving, en durft daar ook naar te gaan handelen.
Het doel van PRI therapie is niet om steeds die oude pijn te voelen in de hoop die zo weg te werken.
Het doel van PRI is om steeds meer zonder klachten, dus zonder afweer, te kunnen leven. Ook als je gedrag nog geactiveerd wordt zul je dat steeds sneller herkennen, zodat je de destructieve werking van je gedrag bewust kunt stoppen. En je het heden kunt gaan ervaren voor wat het werkelijk is; meestal verrassend onbelast.
Op de website van Pri Online vertellen ze je alles over de door mij toegepaste behandelmethode.
Tijd voor verandering en aandacht
Is het tijd voor een oriënterend kennismakingsgesprek? Ik hoor graag van je!