Wat ik belangrijk vind is dat mensen zich veilig en geborgen voelen bij mij en in de praktijk.
Veiligheid kun je in jezelf voelen (innerlijke veiligheid) maar ook vanuit de omgeving waarin je je bevindt. Bijvoorbeeld doordat je je veilig voelt in het bijzijn van die persoon of omdat je je veilig voelt in je eigen huis of eigen kamer.
Niet voor iedereen is dit gevoel vanzelfsprekend. Sommige mensen ervaren zelfs een chronisch gevoel van onveiligheid en gevaar wat meestal een gevolg is van een traumatische gebeurtenis of een onveilige jeugd (waar je je niet altijd bewust van hoeft te zijn).
Ik werk daarom graag met bepaalde materialen die een handje kunnen helpen wanneer het voelen van veiligheid niet vanzelfsprekend is. Fijne zachte stoffen, warme aardetint kleuren, edelstenen en mineralen en geuren.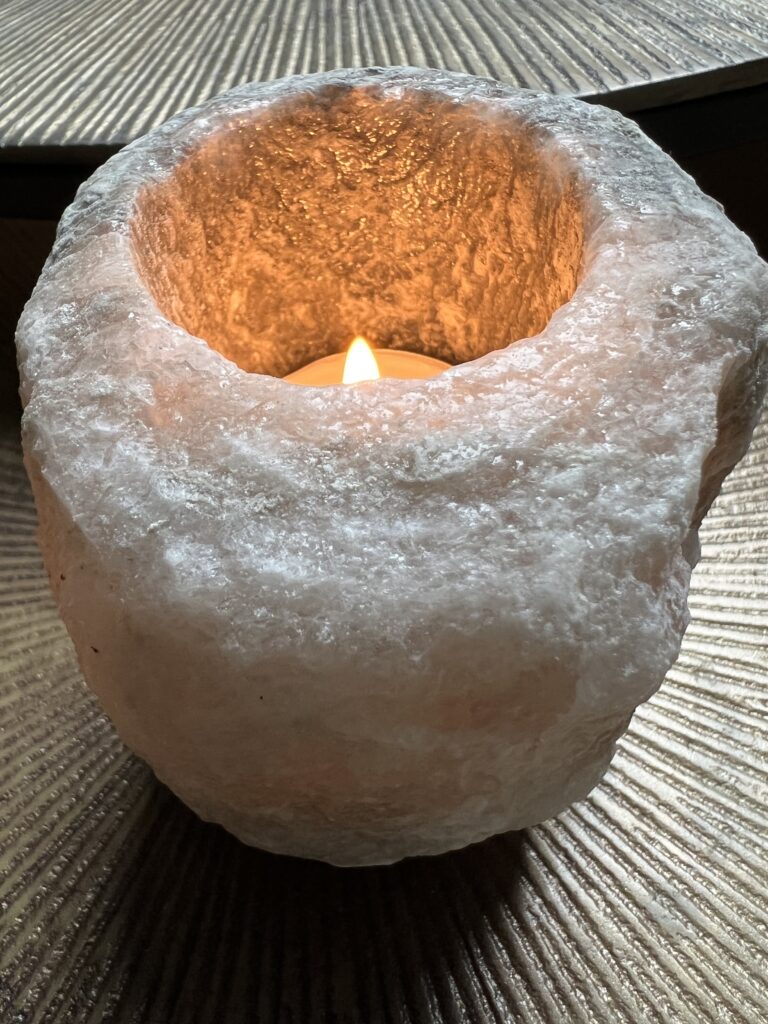 Bijvoorbeeld dit Himalaya zoutsteen lichtje die naast het zachte sfeerlicht ook bekend staat om zijn zuiverende werking. Wanneer het verwarmd wordt straalt het negatieve ionen uit waardoor de balans in de lucht zich herstelt. De heerlijke geuren van deze 'Free your magic' wierook door Jiri&friends die de ruimte vult met een zoete zachte geur en positieve energie of 'Heal your spirit' wierook met een warme aardse geur die van oudsher werd gebruikt vanwege zijn medicinale kwaliteiten en je mee voert naar een staat van warmte en rust.